Viewing majestic exotic animals up close in the bush, safaris are indisputably alluring. Kenya, thought of as the capital of African safaris, is now rife with overcrowding. For a more natural, exclusive experience, one can't go wrong with any of these countries. Fall in love with Africa and go on the safari of your dreams.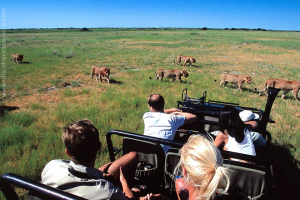 Botswana
Botswana provides some of the continent's top-notch safari holidays. Arguably there is no better gameviewing in Africa than Okavango, its wetlands teaming with a phenomenal amount of game. A close second is Linyanti, whose dry season between April through October, has elephants flocking to the waterfront. With visitor numbers strictly limited in both these areas, fighting for a prime viewing spot is not an issue. Between December to April, huge herds of zebras come with the rain in the Makgadikgadi salt pans.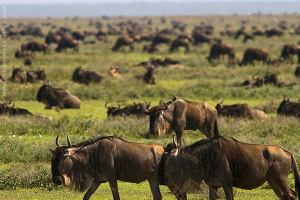 Tanzania
There is a hearty range of safari and trekking opportunities. During the migration season, the popular Serengeti has the highest density of lions and cheetahs in Africa. Out of the several fly-in safari opportunities, head to the remote Mahale for unique interactions with primates in the lush, forested mountains. After a thrilling few days spotting game, unwind under a mangrove tree looking out at warm turquoise waters on the tropical islands of Zanzibar.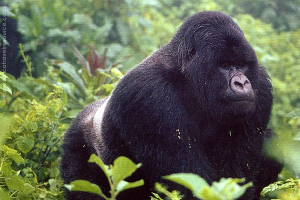 Uganda
Uganda is underrated in the African safari scene. Which means your gain.  The rare wild mountain gorillas are the country's main attraction and the Bwindi Forest has claim on half of them in existence. Alternatively, head into the Kibale rainforest for chimpanzee tracking or into the savanna reserve, Queen Elizabeth, where one can spot lions prowling among the expansive plains.
South Africa
Self-driving is encouraged, meandering along the Whale Coast and passing through the lovely Cape Winelands. The massive Kruger is the most visited park in the country, with over 1 million guests annually. To avoid the crowds, head to the private reserves—they have the added benefit of higher game density. Another prime area is the Elephant Coast, where one can spot rhinoceroses curiously mingling among the sub-tropical forests and afterwards dive into the cobalt lagoons.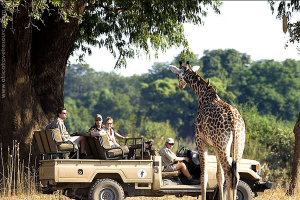 Zambia
Step into the wild and go on a walking safari. Zambia offers a rustic, less polished vibe. South Luangwa is the best park in the country, with a prodigious and diverse amount of game congregating along the river during the dry season between June and November. The Lower Zambezi has a pleasing assortment of activities, with motorboat and canoe safaris in the mix. Livingstone is a secluded riverfront retreat where one can spot hippos cavorting in the water.