There are few things better than the ability to travel for well below your budget allowance. Savvy travelers know tons of tricks for scoring amazing deals on everything from hotel accommodations to flights, trains and everything in between. Here are 5 good tips and travel ideas that will send you adventuring around the globe with plenty of extra travel money in your pocket: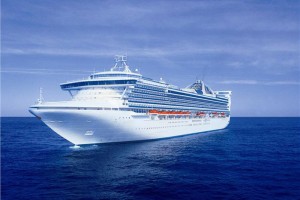 Go on a Repositioning Cruise
Cruise ships have to move their ships from region to region depending on the season, and you can take advantage of that by hopping on board. If you fancy all the activities and amenities of a cruise without the wallet-emptying price tag, it's possible on a repositioning cruise. You'll get a discounted one-way trip with all the same food, entertainment and other features- minus the crowds of a high-season cruise.
Think Outside the Hotel
So you may not want to stay in a backpacker's hostel on your holiday, but there are plenty of other options to keep your budget in check. You can swap homes with someone in another city or country, and even arrange to take care of each other's pets using websites like HomeExchange.com. If you'd rather not have someone stay in your home, try AirBnB.com, where you can rent a home from a local for far less than a hotel price, with the added bonus of a more local, homey feel.
Know the Best Times to Book and Travel
Booking and traveling on the right days (and even time!) can really make a huge difference. Wednesday is generally the cheapest day to travel by plane, followed by Tuesday and Saturday. Flying on a holiday can save you hundreds of dollars as well. Buying your airline tickets online between midnight and 1 AM on Wednesdays, or after 3 pm on Tuesdays will score the best deals. For hotels, it really varies depending on the type of place you're looking for, but you can usually find good Sunday rates at resorts and mid-week deals for smaller hotels.
Shop Around
You may find that one travel site has worked well for you in the past, but don't get complacent and stick with it- search around because the best deals jump around. Try cost comparison tools like bookingbuddy.com, or set up your itinerary as a "contest" for experts to find the best deal at flightfox.com.
Take Advantage of Discounts
It's great to be on the younger and older spectrum of travelers! Young people have it great in Europe, where if you're under 25, you'll automatically score deals on train tickets and often admission to museums, monuments and other attractions (just be sure to carry a student card or ID!) Those over 55 can often qualify for senior discounts, which can be quite significant for cruise bookings and train tickets.