It's often said that the best things in life are free, but few people would venture to put travel in that category. However, traveling doesn't have to break your budget with the right research and planning! Here are 5 tips to save you money when traveling: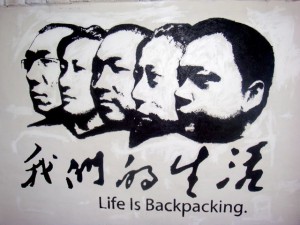 Volunteer/Work Exchange Plenty of programs out there offer life-broadening volunteer opportunities that double as budget-savers. WWOOF is a work-exchange program on organic farms, where you'll find yourself doing all kinds of work from picking grapes on vineyards to taking care of animals and learning about sustainable food growth. A similar website called Workaway connects prospective volunteers with opportunities in many fields, from tourism to teaching, au pairing and farm work. These programs cost very little to join (about 20 Euros) and hosts provide food and accommodation for an agreed-upon (and very reasonable) amount of work per day.
Cash in on Coupons Travel coupons are so abundant on the internet, so don't miss the chance to save majorly on your flights and accommodations. You can save with vacation promo codes on everything from rail passes to flights and kids discounts, leaving more cash for the rest of your trip. Getting coupon codes for Expedia isn't hard with some good internet research, and pays off in the long run.
Eat Smartly on the Road While it can be a great travel experience eating the local food at restaurants, it can put a real hole in the budget. Instead, gather ingredients at a supermarket and put together some meals in your hotel or hostel kitchen. Make sure you stay at a place with free breakfast, too! For lunchtime, fresh market food makes a great and cheap picnic on-the-go. But for those times when you don't want to prepare your own food, head out of the tourist center for the best deals. Street food is a very delicious and cheap way to sample the local specialties- but if restaurants are your thing, just head out of the center and look for where the locals are eating.
House Swap or House Sit There are websites out there that connect people who are looking to exchange their house with others for a period of time, in order to travel and stay somewhere for no cost (and have their house looked after in the meantime!) Options especially abound for people in big cities, but with good research you can find it in smaller areas as well. If opening your house to strangers isn't your thing, you can look into house sitting or caretaking as a way to save on accommodation.
Negotiate for Extended Rates If you're planning to stay somewhere longer than a week, talk to the manager. Many hostels and hotels have no problem offering you a lowered rate for a week, couple weeks or a month if you just ask! Another option is to offer your skills in exchange for accommodation. Sometimes you can clean rooms or work at the reception for part of the day in exchange for the price of your bed at night. The rule of thumb here is to just ask! You never know what deals you might get if you just give it a shot.