Like every year, Europe is the place to be! But if visiting in 2013, just what should you be getting up to? Well search below and you'll find five of the biggest events of the year taking place across the continent.
Semana Santa, Seville
Holy Week – called Semana Santa in Spain– is the week before Easter and is a huge event in Seville. The Holy Week there is one of the most important in the world and thousand come to celebrate with the locals each year.
You'll see plenty of colour and lots of marches and processions in Seville this week and the party atmosphere is to be found round every corner.
Champions League Final, London
For the second time in three years, Wembley stadium in London will host the Champion's League final. And yet again, Barcelona and Manchester United, the two teams that battled it out in 2011, are still in with a chance of winning. Whoever takes to the field in May, we'll be in store for yet another fascinating final as the quest to become Europe's Champion concludes.
If in London for the final, then why not consider saving some money by renting an apartment instead of a hotel? With an apartment from Go with Oh, you'll be assured of a quality apartment from which to enjoy the match and the city during your stay in the UK's capital.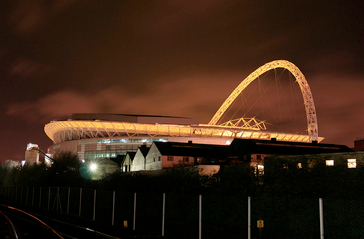 Edinburgh Festival, Edinburgh
Every August Edinburgh becomes the place to be as the city hosts its annual month long arts festival, called the Fringe Festival.
Comedians take to both the city's biggest and smallest stages as the whole of the Scottish capital becomes an arts venue, not least along the Royal Mile, where the number of street performers will be twice or three times as many as at any other point of the year. With friendly Scots enjoying their limited summer sun, this is one of the happiest places in the world each August.
La Tomatina, Buñol
The La Tomatina festival which takes place in the Valencian town of Buñol is one of the most passionate, yet messy, events in Europe. It takes place each year on the last Wednesday of August and is essentially the world's biggest food fight as participants throw tomatoes at each other all afternoon. It may sound strange, but it is one of those events that has to go on your bucket list.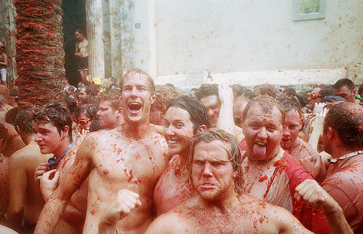 Berlin Marathon, Berlin
The Berlin Marathon is always a big deal as it is one of the world's easiest courses and world records are often broken there – the current world record of 2:03:38 being just one example.
This year, however, is the 40th edition of the run, making the Berlin Marathon an even more special event in 2013 than usual!