T he crystal clear waters of the Red Sea make it an excellent destination for a diving holiday. There's so much to see – and you can see it, thanks to the superb visibility. It's so close to Europe that it's an easy hop by plane, yet it's a world away in terms of the experience.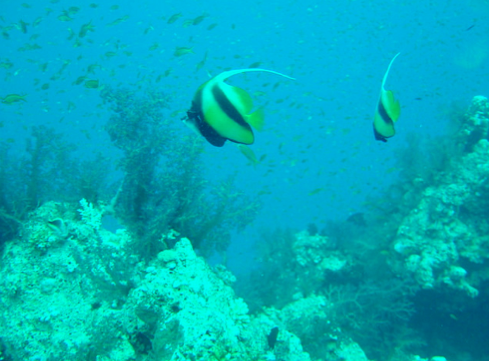 Image by greenacre8
There are plenty of Red Sea resorts to choose from, but El Gouna is one of the best. The town resembles a Middle Eastern Venice, as it is also built on islands around a lagoon, with canals bringing the water right into the town. The architecture is different, of course, with an eclectic mix of traditional Egyptian styles with some excellent modern hotels blended in to the townscape. The overall effect is very classy, yet the atmosphere is relaxed and unhurried. The town's commitment to some pioneering environmental schemes means it is well cared for and clean, and the surrounding wildlife is protected, which helps to maintain the quality of the diving.
Being located just a few miles to the north of Hurghada International Airport, access to El Gouna is straightforward, and if you can tear yourself away from its 10km of beaches and many diving sites, it's also well located for visiting some of Egypt's historical wonders, too. As can be expected of Egypt's eastern shoreline, El Gouna has a sub-tropical desert climate, with temperatures ranging from 21 degrees Celsius (70ºF) in January, to a blistering 37ºC (99ºF) in August. Sea temperatures vary from 21 to 28ºC, so the water is always welcoming. At less than a quarter of an inch per year, rain isn't worth worrying about!
Image by greenacre8
The resort caters for all kinds of water sports, from snorkelling to kite-boarding, and there are two marinas, with a third soon to be opened. SCUBA divers are well catered for, too, with PADI registered diving schools near at hand, and many hotels have facilities on site. It's a great place for novices to get their first taste of diving under the guidance of some world class instructors, and experienced hands will really be in their element with so much to explore, including a number of interesting wrecks.
The Red Sea has some beautiful coral reefs with a wide variety of life in a kaleidoscopic array of colours. About 40 of the thousand or so species of fish are endemic, so you'll never see them anywhere else, and turtles, rays and dolphins are commonly seen. Nearby stretches of mangrove add further wildlife interest, and they serve as essential nurseries for many local fish species. Boat trips out to some of the offshore islands, like Gobal and Tawila, can also be combined with leisurely diving or snorkelling.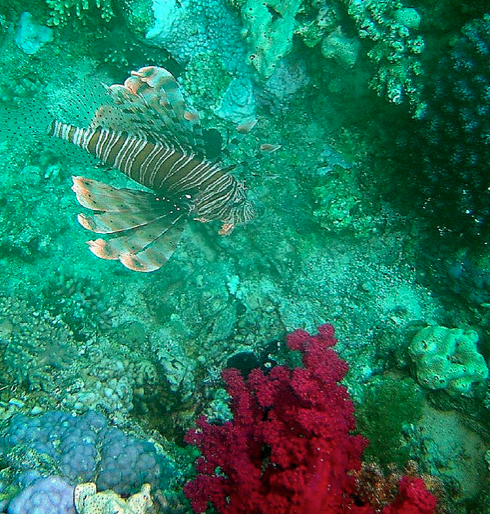 Image by greenacre8
There are some lovely places to stay in El Gouna, such as the 5 star Fanadir Hotel which lies beside the Abu Tig Marina on the north shore of the lagoon. It has its own private beach, and is located a short walk away from the shops, restaurants and night life. It's built in a tasteful modern Arabic style, and as it's adults only, it's an excellent spot for couples looking for a nice relaxing, romantic time together. It has also received the Green Star Hotel award for its high environmental standards, thanks to its water and energy saving features.
All in all, El Gouna (which actually means 'the lagoon' in Arabic) is an ideal spot to discover the pleasures of Red Sea diving, and the top class facilities in the town mean there's plenty to keep you occupied out of the water as well.
Image by greenacre8