I 've been hearing about secret hotel sites for a while and thought I'd look into how it all works. I went through the eponymous SecretHotels.EU site, which gives quite a bit of information on the concept. It also offers some useful information for travellers on the different international destinations – what to look out for etc.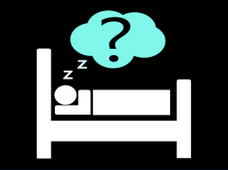 Booking process
When I looked on the Secret Hotels website it had some useful information about the different secret hotel sites that are on the market, which is quite useful as a point of comparison.
I clicked on the search engine on the home page that brings you through to Lastminute. You click on the 'Secret hotel' section and then select 'Top Secret Hotels – save' in the location box. This then brings up the secret hotel deals.
I'm planning to visit Dublin in August and am keen to get a decent deal on accommodation. This year Ireland has ramped up its tourist offering with a year long series of events and I'm keen to get a taste of it. More information on 'The Gathering', as it's called can be found on the official website, or that of the official tourist board.
When I did my search for four nights in August I found a hotel that was on the River Liffey, the river that runs through the city centre. This was fairly useful – like most people the main worry I have when booking a secret hotel is that I don't know where it's going to be. Knowing that the hotel was central set my mind at ease.
Clicking on 'View Hotel' allowed me to read more details about the hotel and also gave TripAdvisor ratings – four stars based on 1,152 reviews. You don't get to see the actual TripAdvisor reviews – presumably because this would give away which hotel it was – but it serves as an objective assessment of what other travellers thought of the place. Further details of the facilities are also included on the page, including the fact that complimentary WIFI is provided. Excellent!
It is worth noting that when booking you have an option to submit any special requests, so if you're planning a romantic weekend you can still have the whole 'hearts and flowers' experience.
Out of curiosity, I also did a quick search on London hotels and the site came up with reasonably specific location details e.g. 'Luxury Hotel near Tower Bridge' and 'Fabulous Rates in Trendy Chelsea'.
Booking Experience
The booking process was fairly straightforward and after a few clicks I had made my choice and was on to the payment page. If I had a small quibble it's that I had to select my dates twice, but such is life. Setting this aside, I liked the fact that I got some information about where in the city the hotel was located, as this took away a lot of the potential anxiety. It was quite nice to also be able to include any special requests I might have. Hotels are usually quite helpful when adding a personal touch and it was nice to feel that I wasn't missing out on this by booking as a secret hotel.
Savings
Booking through Secret Hotels saves up to 45 percent and most of these sites promise similar kinds of savings. In reality, all of the secret hotels sites offer a price match guarantee, so that if you do find the same hotel cheaper within 24 – 48 hours of booking they will match the difference. If this happens the site recommends taking a screenshot of the other offer as proof.
For the hotel I identified the saving was 14 percent for a 4 star hotel. The total hotel stay was £262.50 for a standard double room (room only), down from the regular price of £306 – not an astronomical saving but still pretty good. Once booked I can always do a quick search to see if it's available cheaper and the site will match the difference. Can't say fairer than that.